The Nova series is a modern and digital free beam laser Doppler vibrometer (LDV), which works with a SWIR measuring laser (Short-Wavelength-InfraRed; SWIR). The Nova series is essential when every decibel is important for the signal level or exceptional dynamic range is required. Typical scenarios relate to structures that reflect visible light poorly, such as dark and rough surfaces or biological tissue. Even when measuring over long distances, for example in construction or on glowing surfaces such as turbine blades in the aerospace industry or in vehicle and plant construction, the signal strength is crucial.
Measurements on carbon composite panels or other non-cooperative materials can be carried out just as easily as measurements at distances of more than 200 m, without the need to treat the surface of the measurement object.
Infrared Laser Vibrometry – Measure on all Surfaces!
The short-wave infrared (SWIR) laser source installed in the Nova series enables measurements without surface treatment even on the most difficult surfaces with a high signal-to-noise ratio (SNR), be it deep black, incandescent metal or glass.
Higher Laser Power
The wavelength of 1,550 nm used allows an output power up to 10 mW, being ten times higher compared to HeNe systems. Nevertheless, maximum eye safety with laser protection class 1 is given.
Efficient Photodetectors
Photodetectors in this wavelength range have an efficiency of more than 98%. In conjunction with the higher laser power, the signal level is 20 dB higher than that of conventional laser Doppler vibrometers.
Stability
With just a single longitudinal laser mode, the sensitivity is independent of changes in the measuring distance. The immediate operational readiness of the device after switching on and stability against fluctuations in the ambient temperature are further advantageous properties.
Benefits of the Optomet Vibrometers
Further properties common to all Optomet vibrometry systems such as universal digital signal processing, real portability or intuitive hardware and software are described in more detail in the product-overview.
Characteristics – Nova Series Laser Vibrometer
Non-contact vibration measurement up to 25 MHz
End-to-end digital workflow
15 velocity-, 19 displacement- und 15 acceleration measuring ranges
Vibrational velocities up to ±30 m/s
Displacement resolutions down to 50 Femtometer
Decoder remote update- and upgradeable
Higher signal level due to SWIR laser, independent of working distance
Coaxial, green targeting laser
Digital- and analog output
Compact and portable All-in-One design
Intuitive Handling
High power efficiency
Technical Specifications
A detailed list of all vibrometer characteristics, including all hardware and software features, can be found in the vibrometer data sheet in Support & Datasheets.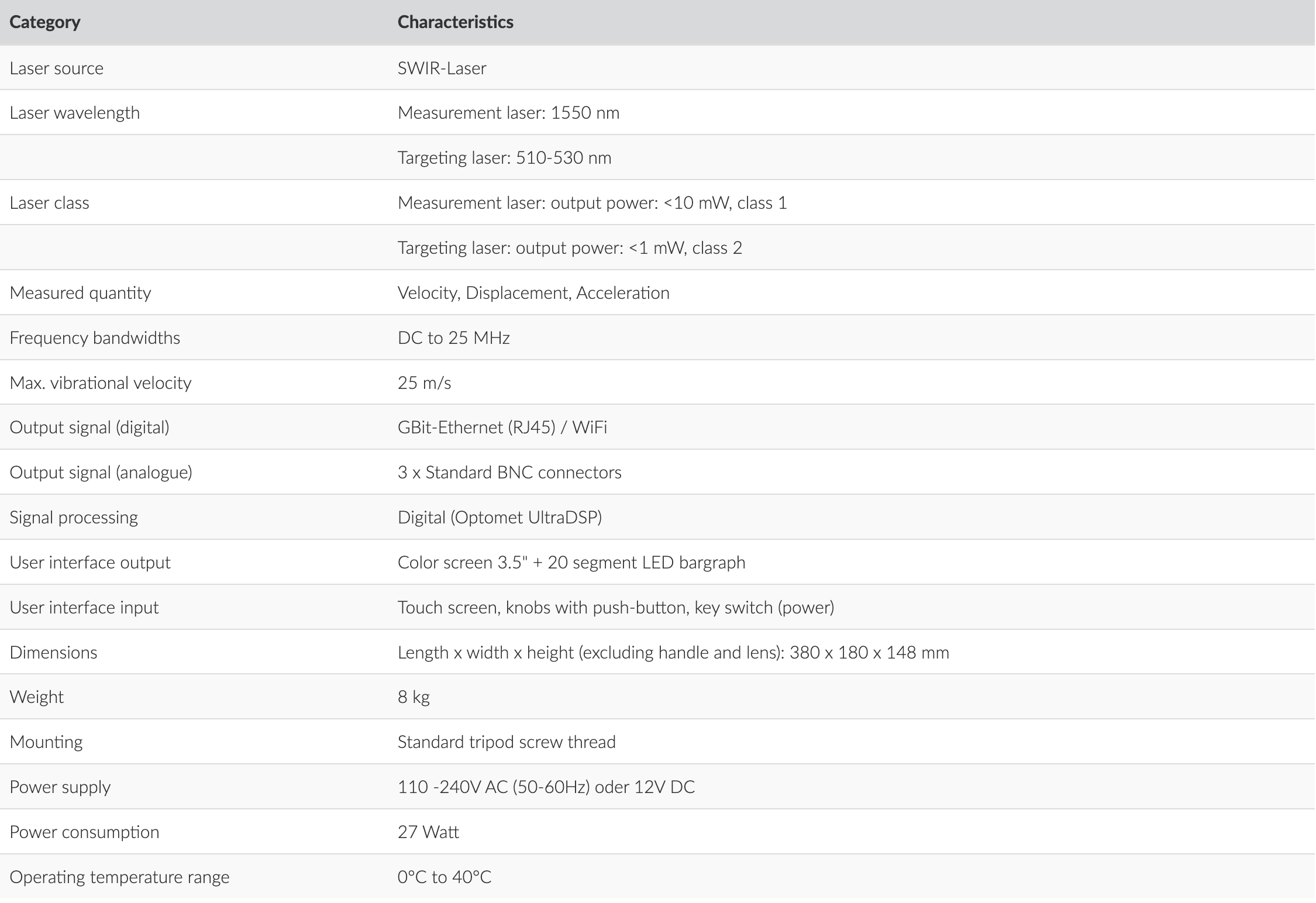 Laser Vibrometer Measuring- & Data Acquisition Software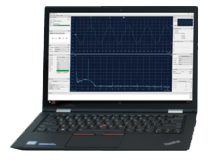 OptoGUI Software
OptoGUI is an extensive and intuitive software for remote control, data acquisition, and data analysis when working in single-point mode. Data transfer is realized via a loss-free digital Gigabit Ethernet connection. Click for detailed information about OptoGUI.
Available Decoders
A wide variety of high-performance real-time decoders are available for the evaluation of the interferometric measuring signals. The Optomet UltraDSP technology enables the measurement of frequencies up to 25 MHz and vibrational velocities up to 25 m/s with the Nova-Series, displacements can be resolved to less than 100 fm. All vibrometers incorporate a velocity decoder, and displacement and acceleration decoders are optionally available. Numerous measuring ranges per decoder ensure that measurements can always be performed with the optimum sensitivity.
Decoders can be easily retrofitted or upgraded. Start with a basic system and adapt the capabilities of the measuring instrument as required. This requires no return of the instrument to the factory and no waiting times for your production or research project. The table below provides an overview of the configuration options. We will also be happy to assist you in the selection of the best decoder for your measuring task.
Available Lenses
Several lenses are available which are optimized for the Nova-Series. Choose the right optical system based on working distance, reflectivity of the surface to be measured or size of the focus point. The lenses are easily exchangeable due to a bayonet lock as on single-lens reflex cameras.
The table below provides an overview of the configuration options. We will also be happy to assist you in the selection of the best lens for your measuring task.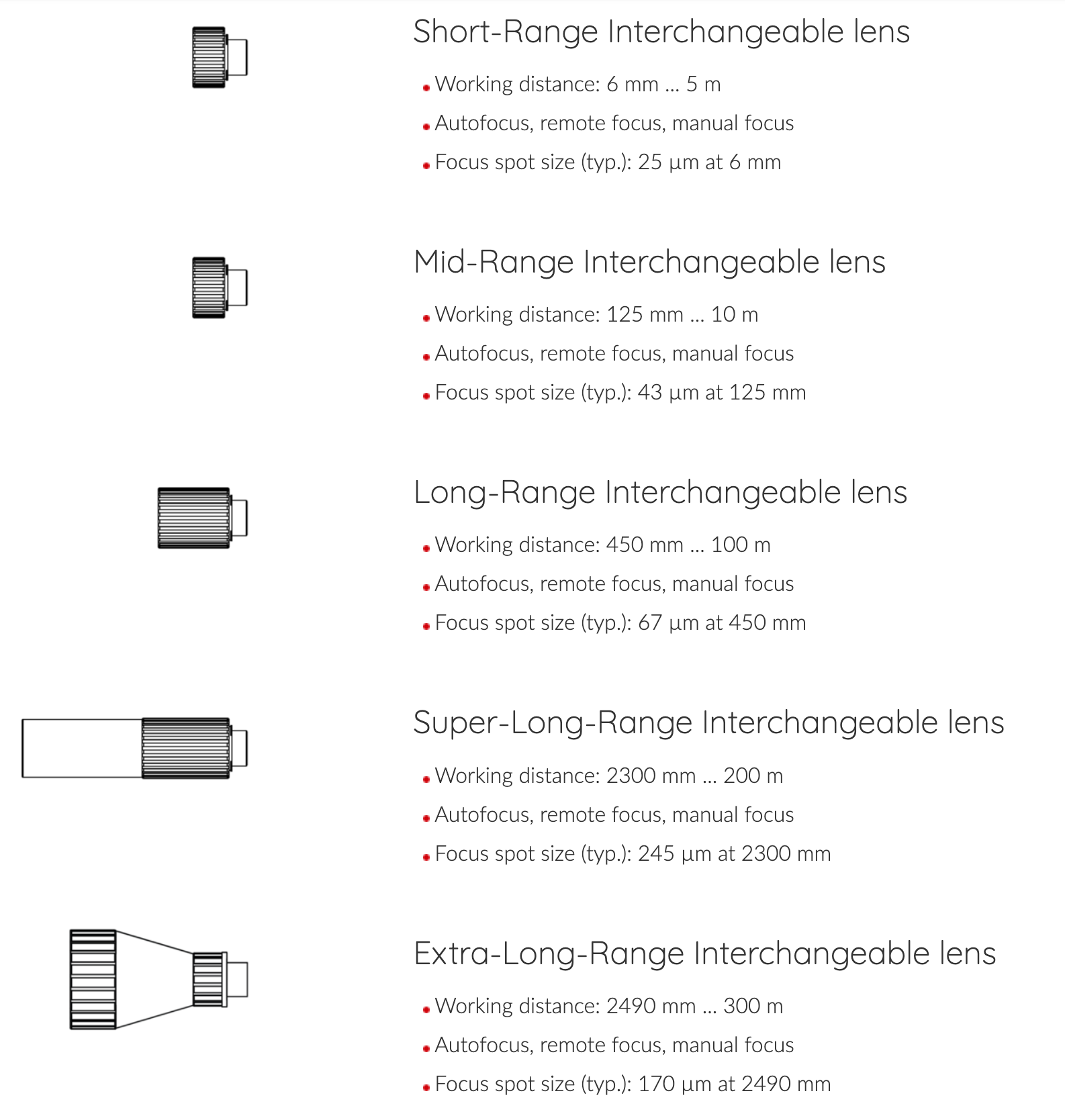 High Dynamic Range Laser Vibrometry