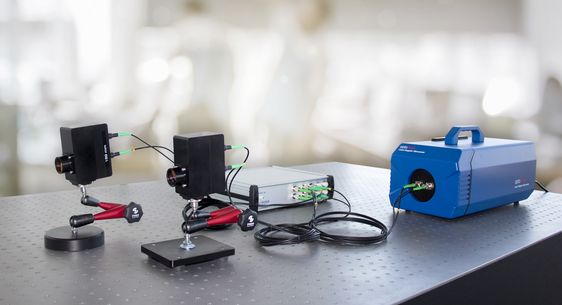 Save time and costs with our flexible system that eliminates the need for constant repositioning.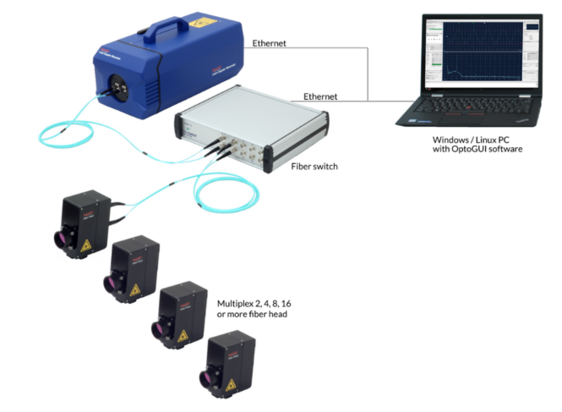 More flexibility and functionality
The Fiber-Multiplex is an innovative extension designed specifically for the Optomet Fiber series, offering enhanced functionality by integrating an additional fiber switch. This advanced feature enables the seamless connection of multiple fiber heads to the vibrometer, opening up a world of expanded measurement possibilities.
Measuring without repositioning
By leveraging the power of the Fiber-Multiplex, users can effortlessly connect and utilize multiple fiber heads with their vibrometer system. This flexibility allows for simultaneous measurements from different locations or angles, significantly reducing measurement time and effort. Whether you need to capture data from various points on a complex surface or conduct simultaneous measurements on multiple test objects, the Fiber-Multiplex empowers you to achieve comprehensive insights efficiently and accurately.
Simple set-up
With its user-friendly design and straightforward operation, integrating the Fiber-Multiplex into your Optomet Fiber series setup is a breeze. Simply connect the fiber heads to the fiber switch and enjoy the enhanced capabilities it brings to your vibrometer system.
Highlights
Save time and costs by measuring at multiple different locations without repositioning
Remote controlled channel selection
Multiplex up to 16 or more different fiber heads (2,4,8,16, …)
Connect to your PC using Ethernet and USB
Fiber switch with up to 16 or more channels
More than 16 heads and channels on request
Switching times: 2 ms
Technical Specifications
A detailed list of all vibrometer characteristics, including all hardware and software features, can be found in the vibrometer data sheet in Support & Datasheets.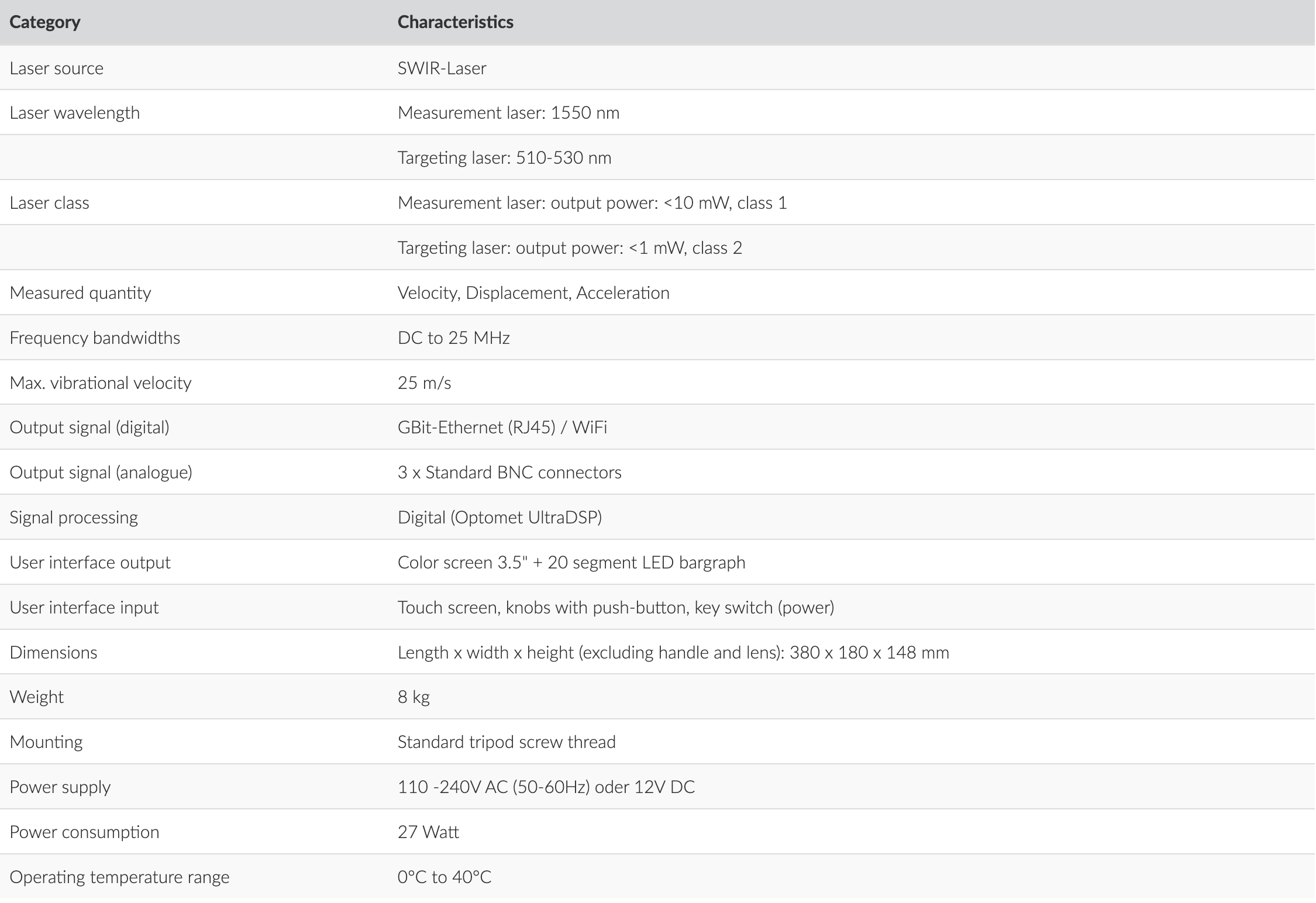 Laser Vibrometer Measuring- & Data Acquisition Software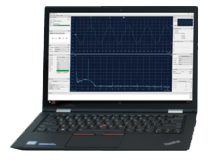 OptoGUI Software
OptoGUI is an extensive and intuitive software for remote control, data acquisition, and data analysis when working in single-point mode. Data transfer is realized via a loss-free digital Gigabit Ethernet connection. Click for detailed information about OptoGUI.
Available Decoders
A wide variety of high-performance real-time decoders are available for the evaluation of the interferometric measuring signals. The Optomet UltraDSP technology enables the measurement of frequencies up to 25 MHz and vibrational velocities up to 25 m/s with the Nova-Series, displacements can be resolved to less than 100 fm. All vibrometers incorporate a velocity decoder, and displacement and acceleration decoders are optionally available. Numerous measuring ranges per decoder ensure that measurements can always be performed with the optimum sensitivity.
Decoders can be easily retrofitted or upgraded. Start with a basic system and adapt the capabilities of the measuring instrument as required. This requires no return of the instrument to the factory and no waiting times for your production or research project. The table below provides an overview of the configuration options. We will also be happy to assist you in the selection of the best decoder for your measuring task.
Available Fiber Heads
Several fiber heads are available which are optimized for the Fiber-Series. Choose the right optical system based on working distance, reflectivity of the surface to be measured, size of the focus point or measurement environment. The table below provides an overview of the configuration options. We will also be happy to assist you in the selection of the best fiber head for your measuring task.